Meet Patrick Egan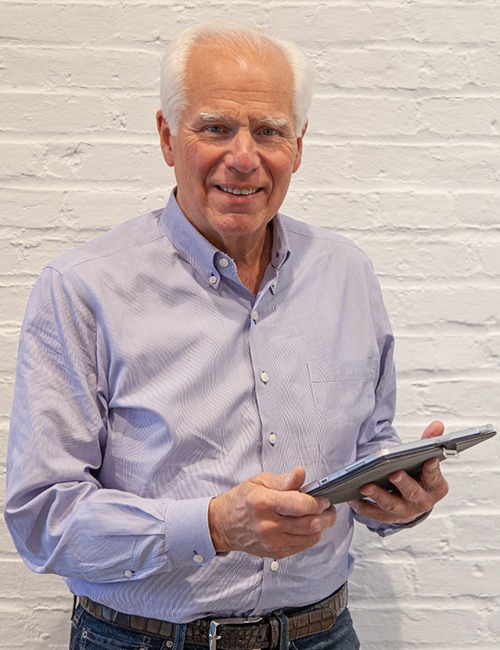 With over 50 years of experience in the security alarm industry, Patrick Egan has successfully grown, acquired and sold multiple businesses. Throughout his career, he has also negotiated hundreds of deals. In fact, with over 200 successful transactions on his resume, he is pleased to share his expertise through Egan Security Group.
Buying or selling a business is an emotional process for everyone involved in the transaction. Having a seasoned professional with experience owning and operating a security alarm business guiding the parties is advantageous to both the buyer and the seller. And this is where Patrick excels.
Out of the active brokers working in our industry today, Egan is one of the few that has actual experience being an owner/operator of an alarm business. And, he is the only one with over 50 years of experience. That means he understands the dynamics and can create mutually-successful deals for both buyers and sellers.
As the founder and CEO of Select Security, Egan built one of the largest independently-owned security system providers in the nation. Through hard work, smart management practices and strategic acquisitions, he grew the businesses to over 50,000 subscribers before it was acquired by Brinks Home Security in December 2020. He was also the CEO and founder of Security Partners, a leading wholesale central station monitoring company. He knows how to build value, and that's pretty unique among business brokers in any industry.
In addition to business brokerage services, Egan offers consulting on a range of topics, including strategic planning, sales, finance and more.
Egan is an in-demand public speaker, as well as the former President of the Electronic Security Association (ESA). He was a long-time committee member for the NFPA, a former board member for TMA, The Monitoring Association, and the founder and First President of the Pennsylvania Burglar and Fire Alarm Association.
Ready to Learn More?
If you're curious about the process of buying or selling a business, contact us today. Patrick and his team are standing by to answer all of your questions and put together ideas for your consideration.